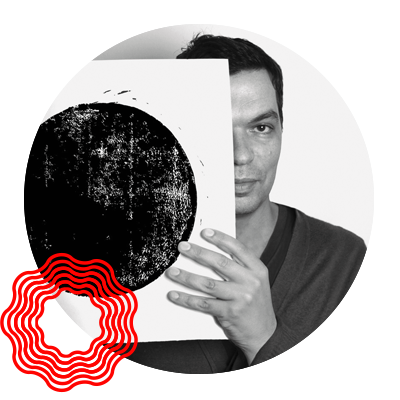 Guillaume Wolf
Branding and Communication Expert
"When we're ready to wake up for a moment, work hard together, and tap into our creative mind, we're going to change the world. We can all be a part of this movement."
Born in Africa (Sénégal), raised in Paris, France, and living in Los Angeles, California, Guillaume Wolf "Prof G." embodies the spirit of the 21st Century's interconnected global village.

Wolf has an unshakable passion for applied creativity. He believes that, together, we have the power to create a compelling future, if we decide to use our greatest resource: our creative mind. This philosophy, which he shares on a micro level (individuals) and macro level (brands/organizations), focuses on getting concrete, measurable results in order to create what he calls a "reality shift."

Described as a "brand visionary" and "master of cool," Wolf trained as a designer and communicator. He is known for his acclaimed creative direction work which includes fashion and luxury brands such as: Colette, Lacoste, Lucien Pellat-finet, Isabel Marant, Shu Uemura, and Maison Kitsuné. He has also collaborated with top advertising agencies in the US, Europe, and Japan, including Young & Rubicam, Mother, Publicis & Hal Riney, Weiden + Kennedy, Dentsu Co., Mlle Noï, and STURM und DRANG.

A preeminent expert in applied Psychographics, Guillaume Wolf is full-time faculty at Art Center College of Design in Pasadena, California, where he teaches communication design and the psychology behind effective branding.

Wolf is the author of several books on creativity, including the indie hit concept book, You Are A Circle. His design and art work has been published internationally.